June 10, 2017: Luke's 3 Year/Family Session:
December 3, 2016: Fall Family Session:


June 24, 2016: Luke's 2 Year Session:

June 27, 2015: Luke's 1 Year Session:

December 27, 2014: Luke is (almost) 6 Months:

June 11, 2014, Highlights from our Maternity Session for Baby Boy:

~~~~~~~~~~~~~~~~~~~~~~~~~~~~~~~~~~~~~~~~~~~~~~~~~~~~~~~~~~~~~~~~~~~~~~~~~~~~~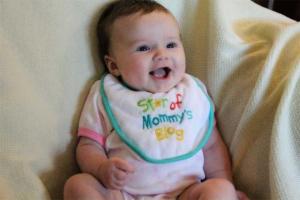 Just an update on browsing through photos. Lynn has changed it so that you can scroll through the pictures a bit easier. When you click on a picture it will automatically show the next picture on the page after 5 seconds (like a slideshow) ~or~ you can click on the arrow to scroll through them (move your mouse to the upper right hand side and an arrow will appear...do the same on the left side to go back to the last picture you saw). To turn off the automatic slide show so you can scroll through at your own pace, look in the lower right hand corner, next to the "x" click the pause button. You can go through each page of pictures like this (so there are a maximum of 30 pictures in the group). As always, email me if you are confused or have any questions or suggestions!
~~~~~~~~~~~~~~~~~~~~~~~~~~~~~~~~~~~~~~~~~~~~~~~~~~~~~~~~~~~~~~~~~~~~~~~~~~~~~
March 2011
Welcome to our new website! Coinciding with the birth of our daughter we have launched a new version of brookelynn.com. The photo album has archived pictures dating back to 1998 when our oldest niece was born, and includes pictures from many of our travels & visits with family. Check back often for new pictures and some old ones as well. Visit arr Chronicles for all the updates as we watch our little one grow.
You can also use your Facebook account to make comments on photos and blog entries. If you are not a Facebook user or do not want to use your Facebook account, you can create an account (not affiliated with Facebook) on brookelynn.com to make comments. Log-in to your Facebook account or create your brookelynn.com account by clicking here.
~~~~~~~~~~~~~~~~~~~~~~~~~~~~~~~~~~~~~~~~~~~~~~~~~~~~~~~~~~~~~~~~~~~~~~~~~~~~~
On March 30th, 2011 at 0109 am we welcomed Abigail Rose to our family. She weighed in at 8 lbs, 1 oz and measured 19.5" long with a 14" head full of dark hair! She is adorable and immediately stole our hearts.
Click Here for photos of:
Abby's Maternity Session - January 2011
Abby's Birth or view the slideshow/video our amazing photographer put together for us (turn up your speakers)
Abby's Newborn Session - April 2011
Abby's 6 Month Session - September 2011
Abby's 1 Year Session - April 2012
Abby's 18 Month Session - September 2012
Abby's 2 Year Session - March 2013
Fall 2013 Family Session - October 2013
Abby Turns 3 - March 2014
Luke's Maternity Session - June 2014
Luke's Birth (includes pictures of Abby meeting Luke in the hospital) - June 2014
Luke's Newborn Session - July 2014
Luke's 3 Month Session - October 2014
Fall 2014 Family Session - November 2014
Luke's 6 Month Session - December 2014

Abby's 4 Year & Luke's 9 Month Session - April 2015
Luke's 1 Year Session - June 2015
Luke's 18 Month Session - December 2015
Luke's 2 Year Creek Session - June 2016
Fall 2016 Family Session - December 2016
All things Abby (all pictures with Abby in them)
All things Luke (all pictures with Abby in them)
I have a goal to take a picture-a-day of Abigail for at least the first year....we'll see if I succeed! **This project is not being repeated for Luke, sorry buddy!
(I've also now added Weekly & Monthly pictures as well)
And Click Here for our "You Tube" channel of videos we've taken of Abby
Vacation Photos!
Disneyland 2005
Disneyland 2007, 2007.2
Disney World 2009
Disneyland 2010
Disneyland 2012
Disneyland & San Diego 2013
Disneyland 2013
Disneyland 2014
Disneyland 2015
Disneyland Feb 2016 (Adults Only!)
Disneyland May 2016 (Abby's 5th Birthday Trip)
Disneyland October 2016