March 15, 2013
We've had a busy couple of weeks. (Who am I kidding…we are always busy!)
The first weekend of the month we went up to Grass Valley to visit with Lynn's side of the family and celebrate his Grandma's 93rd Birthday (WOW! I don't think she'd mind me sharing the number, after all it is quite remarkable and very celebration-worthy!) Abby had a great time "decorating" the cake with candy pieces. A few days later she got to see and have luch with her other GG too. Very special week.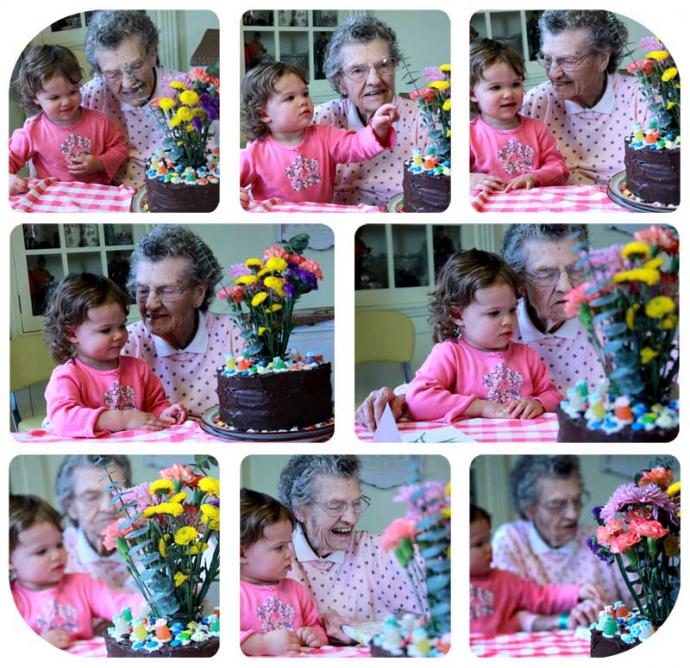 We also finally checked out a park a friend had told me about. It is up the hill a bit, but only about a 10 minute walk (which who are we kidding, I NEED the exercise!) in Rocklin. It is AWESOME! So much better than the other 2 parks that are near us. So we have to cross over the city limits, and sweat up a hill, it is worth it. Not only does it have a swing (which Abby pretty much asks for daily now) but it has a great toddler play structure (complete with a "rope" climbing thing that she can climb all by herself") but it also has a great bigger kid play structure that Abby enjoys as well. So to heck with the Roseville Parks, we're headed to Rocklin! Abby is really enjoying the sun and playing outside. While we are also enjoying the Vitamin D, it already feels too hot and we haven't even hit 80 yet! We are going to MELT once summer hits. Ugh, Sacramento summers, I'm not sure I'll ever get used to them again.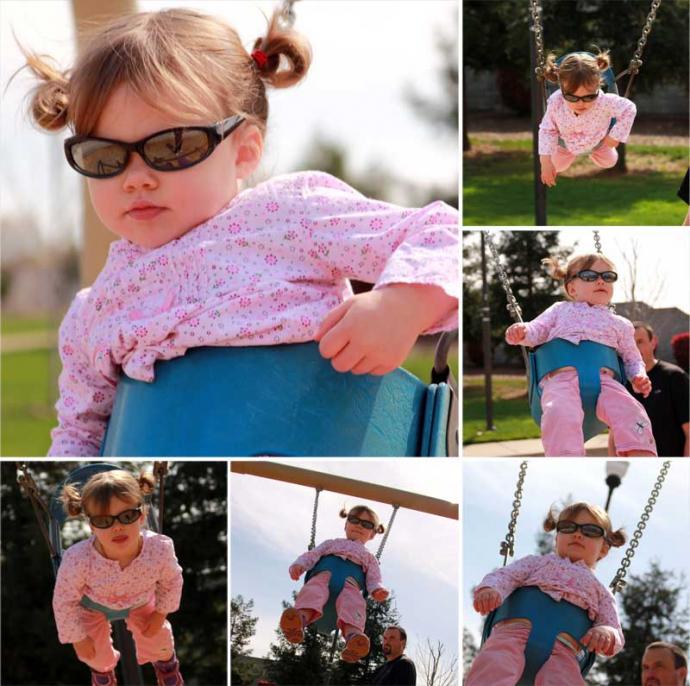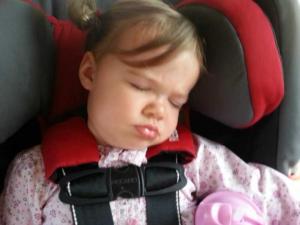 We drove to Santa Rosa last weekend to have Abby's 2-year pictures taken. Our photographer who has documented Abby since before birth (sans the 18 month session) was back in town so we made a day-trip to reunite with her. Abby was adorable and showed off her personality, which was so nice for our photographer to witness. Can't wait to see the pictures! But as a military wife of 2 little girls, with a boy on the way, & husband out to sea over half the month, we're just keeping our fingers crossed we get them by her actual 2nd birthday, which is creeping up on us very quickly. Anyway, Abby did great in the car – I never had to move to the backseat, and she was pretty happy the entire trip – over 4 hours in the car total for the day! We didn't even have to resort to our "crutch" of one of our phones to pass the time for Abby. Of course the very next day we headed out to run some errands and within 20 minutes she was passed out (granted she had been fighting a fever with runny nose since Thursday).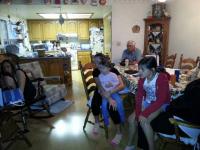 We went to dinner with my side of the family too, to celebrate my brother's birthday. Abby had lots of fun playing with "Mel" (what she calls Melody) at the restaurant, and then chasing Brady back at my parent's house. She absolutely loves playing "Chase Chase" as her Daddy calls it.
Unfortunately the fever finally got the best of Abby on Tuesday. Previously, you wouldn't have known she was fighting something if it wasn't for her runny nose. On Tuesday she woke up very lethargic and burning up. Since this was day 6 of the fever (that was coming and going with the tides) we went in to the Dr. the good news was that she didn't have an ear infection.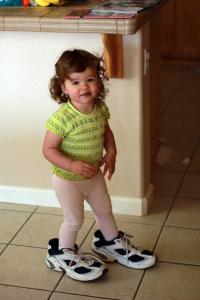 The bad news was the Dr. suspected Strep Throat. So we did a swab, with a warning that if the fever continued & the strep test came back negative, we would be looking at a multitude of tests to try and figure out the cause of the fever (meaning chest x-rays, blood work, and a much dreaded catheter to get a urine sample). Luckily on Wednesday the test came back negative AND her fever broke. Phew.
Not too much else to note. Abby is pretty much obsessed with pigtails. Even on Tuesday when she was so sick in the morning she looked at me with her sweet eyes and pulled on her hair and said "Pigtails?" How could I deny her? She also loves Pretzels now, and the funny thing is that both Pigtails and Pretzels sound alike, so you kinda got to figure out what she wants!