February 28, 2013
Instead of trying to play catch-up I'm just going to start writing (hopefully) as if I've always been writing, hopefully on a weekly basis. So, without further ado:
Last week on my drive home I noticed the fence around the "coming soon" park around the corner from our house was down and there were TONS of people playing at the new park. I was soooo excited, the only other park that is easy walking distance (and not up a huge hill) has a toddler play area, but no slides :-(
So Saturday morning while I was at work Lynn loaded Abby up in the "new" wagon that my brother's family gave to us (thank you Uncle Bruce & Aunt Selma!) and made the 5 minute walk over to the park to explore. We made another trip on Sunday so I could see the park too. Unfortunately we were a bit disappointed. Abby had a blast (she's a toddler, she doesn't care!) but there wasn't too much a toddler could do on their own. To climb to the platform for the slide she needed help, and much of the play are was climbing ropes.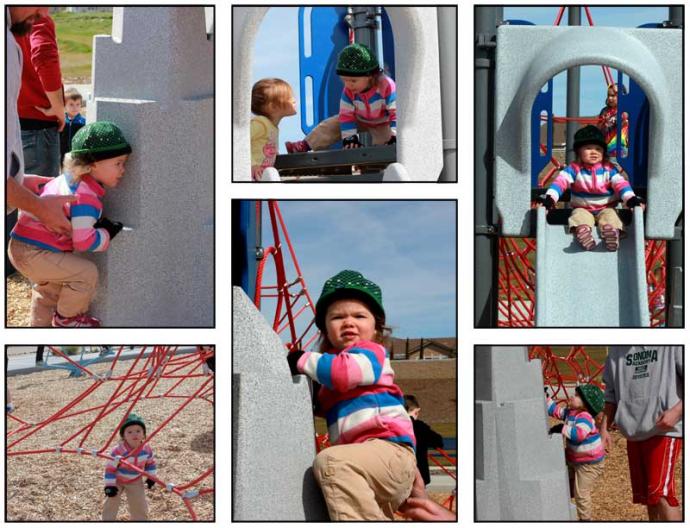 However there is a massive sandbox that she thoroughly enjoyed! Okay, it really isn't a sandbox, it is a 4-court volleyball sand pit but we re-purposed it for our needs (as did many others!) Abby also got to see her first kite (she called it a plane to start, but we corrected her) that one of our neighbors was flying.
We thought that the sun, wind, and play would wipe her out but both days she skipped her nap (an ongoing drama with her lately). On Sunday we had found a traveling artist was coming to Folsom and we went and had Abby's silhouette done (love it!) and then got her some new shoes since she is almost outgrowing the old ones (tear, she is growing up to fast).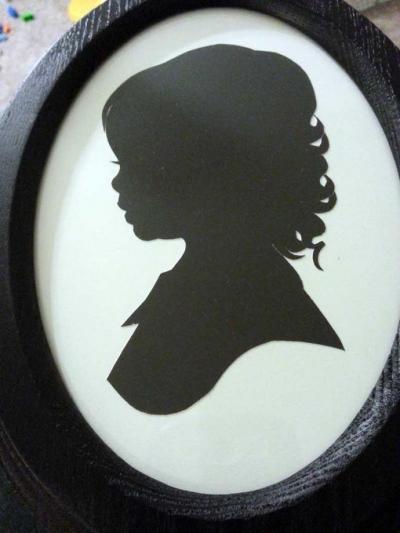 On Tuesday Abby got to play LOTS outside, we went to our favorite park and musical storytime at the library. We've been attending off & on since September and Abby is starting to dance and do some of the movements which is so fun to see, especially since she has been a bit more shy & clingy in public lately. She played forever in the toddler area of the library park, and then decided she wanted to explore the big kid area and she had so much fun running and climbing…I'm not sure she'll let me pen her up in the toddler area next week! I didn't get too many pictures because I was busy chasing her around, but I did get one of her going down the slide.